PITTSBURGH – Pitt Athletics, in partnership with JMI Sports, is proud to announce a multi-year partnership with GBU Life, a member-owned, fraternal benefit society. At the center of this collaboration, which aims to significantly enhance the fan experience and make a positive impact on the community, lies the renaming of the premium club space at the Petersen Events Center to the "GBU Life Campus View Club."
The GBU Life Campus View Club was redesigned in 2022 and offers a superior fan experience including a viewing deck with excellent sightlines to the court, a centrally located bar. The fully enclosed club, situated in the lower lobby area, also offers comfortable dining and lounge seating options, creating an inviting atmosphere for fans.
"Pitt Athletics is excited to build on our strong partnership with GBU Life," said Pitt Director of Athletics Heather Lyke. "Through their support, GBU Life will now be home to the premier club space at the Petersen Events Center with the newly minted GBU Life Campus View Club."
In addition to securing the naming rights of the Campus View Club, GBU Life has become an official fraternal life insurance partner of Pitt Athletics, highlighting their commitment to supporting Pitt students and alumni. GBU Life, founded by German immigrants, operates as a member-owned company, offering competitively priced life insurance, generous annuity rates, and stable investment returns.
GBU Life is Pennsylvania's largest fraternal organization and ranks fifth nationwide. With a commitment to community service, GBU empowers its members to champion the causes closest to their hearts. GBU Life takes immense pride in its partnership with Pitt Athletics, because of their unwavering dedication to shaping tomorrow's leaders through service and education. "We are honored to collaborate with this amazing community of athletes", said Lesley Mann, the Chief Marketing Officer of GBU Life, "seeing the dedication of these students in their community service efforts fuels our admiration as we select the GBU Life community Champion of the Month. Their impact is truly awe-inspiring."
The partnership kicked off this fall with a community-driven campaign providing essential school supplies and backpacks to local students through student-athlete community service events. GBU Life is also supporting the American Cancer Society by donating $100 for each defensive stop by the Pitt Athletics Football team on third and fourth down, contributing to cancer research initiatives.
"We are honored to assist in forming this partnership between Pitt Athletics and GBU Life, to elevate the fan experience, foster community engagement, and create lasting impacts for students, alumni and visitors alike," said CEO of JMI Sports, Erik Judson. "Importantly, this partnership enhances the overall sports offering from the University of Pittsburgh for its dedicated supporters."
For more information on JMI Sports, a leading media rights and venue development company dedicated to transformative partnerships with iconic brands, institutions, and teams, please visit jmisports.com.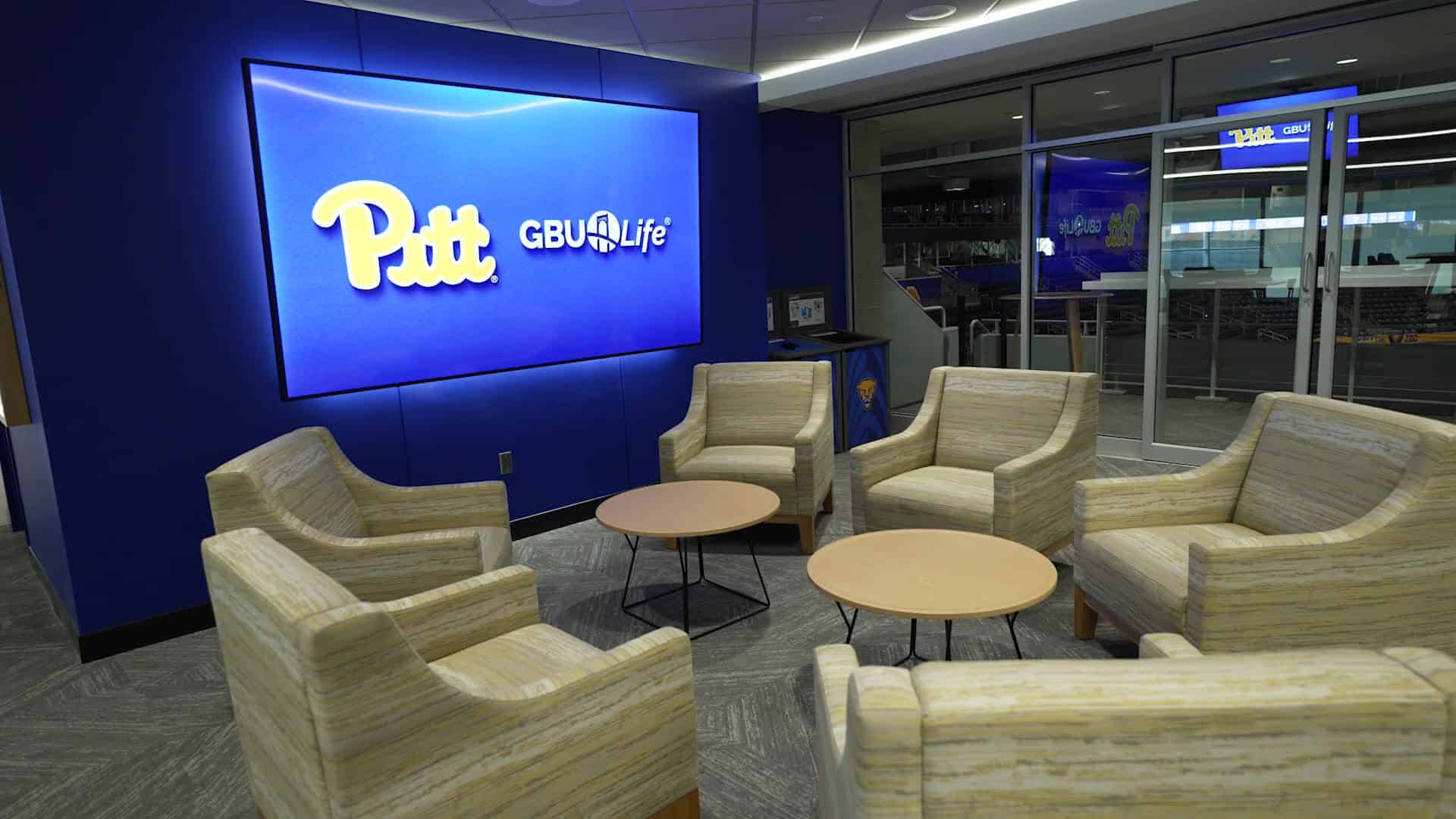 ABOUT GBU LIFE
Based in Pittsburgh, Pennsylvania, GBU Life is a member-owned, fraternal benefit society founded in 1892 to help members secure their futures, build their legacies, and impact their communities. Today, GBU members still share the same goals–financial protection and giving back to people and causes that matter most to them. As a member-owned company, GBU Life keeps its operating costs low. That translates into competitively priced life insurance, generous annuity rates and stable investment returns members can count on. Day-to-day and long-term, GBU Life's focus remains squarely on maintaining the exceptional financial health that inspires trust and confidence among its members.
ABOUT Pitt ATHLETICS
The University of Pittsburgh's intercollegiate athletics history dates to 1869, when the university began to field a baseball team. Today, Pitt sponsors 19 varsity sports—nine men's teams and 10 women's programs—with more than 500 student-athletes vying for conference, regional and national honors. All varsity sports teams compete as members of the Atlantic Coast Conference (ACC). The Panthers' rich athletics history includes national championships in football (nine) and basketball (two). Pitt also boasts Olympic gold-medal performances in track, and silver and bronze medals in diving and basketball.
ABOUT JMI SPORTS
JMI Sports is a leading media rights and venue development company that provides management of collegiate multimedia rights, sponsorship sales agency representation, and project management expertise for the development of collegiate and professional sports facilities. The company serves to maximize each client's economic potential through customized initiatives, from marketing and branding solutions to facility design strategies. JMI Sports' signature collegiate multimedia rights partnerships include the University of Kentucky, the University of Pennsylvania, the University of Pittsburgh, Harvard University, DePaul University, and joint-venture properties of the University of Georgia and Columbia University (with Learfield), and University of Notre Dame (with Legends). JMI Sports also represents several conferences, including the Ivy League, the Mid-American Conference, the Mountain West Conference, the Patriot League and the Atlantic 10. JMI Sports also serves as third-party sales representation for premier sports properties, venues, and events, including the Breeders' Cup, Clemson University, Rupp Arena at Central Bank Center, and the Penn Relays. JMI Sports was founded in 2006 by CEO Erik Judson and technology entrepreneur John Moores, former owner of the San Diego Padres. To learn more, please visit www.jmisports.com.