Financial professionals and their clients have counted on GBU Life since 1892
GBU Life specializes in life insurance and annuity products to protect families and anchor retirements. Our member-ownership translates into competitively priced life insurance, generous annuity rates and stable investment returns you can count on. Policyholders as well as distributors benefit from GBU Life's deliberate risk management and low operating cost culture.
When you recommend GBU Life to your clients, you can be confident in the quality of our products, our responsive service and that we have the financial strength to keep our promises, as acknowledged by A.M. Best with an Excellent A- minus rating.
As a financial professional, you can also count on our service to you. Along with the products your clients want and need, we offer each of our agencies a dedicated account team, direct access to underwriters, marketing support and compensation plans that will more than meet your expectations.
We help deliver stability in an uncertain world
Throughout our 131-year history of navigating challenging events and volatile markets, GBU Life has fulfilled countless commitments from added financial protection for young families through increased security for retirees, and every dream in between.
With a culture rooted in deliberate risk management, we strive to deliver competitive rates and share favorable results with our members.
Member policies are backed by GBU Life's consistently growing asset portfolio of $4 billion.

Our record $288 million surplus, the amount we hold over and above our member benefit reserves, helps to provide even more security.

Standing behind every $100 of GBU Life policy obligations is $107.40 in assets. This solvency ratio of 107.4% percent means GBU Life can more than meet our commitments.
Asset portfolio, surplus and solvency ratio information is as of 12/31/22.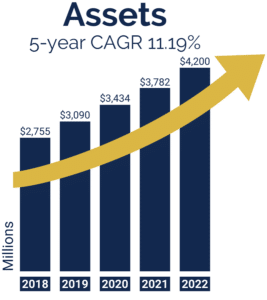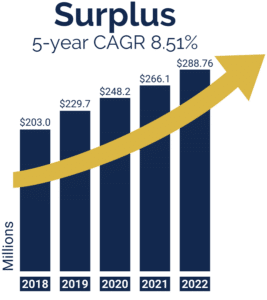 CAGR is Compound Annual Growth Rate of surplus or assets, as applicable, and was calculated for the period 12/31/18 through 12/31/22. Assets and surplus for each year is as of 12/31/22.