How to take care of your favorite charity even if you're not a millionaire.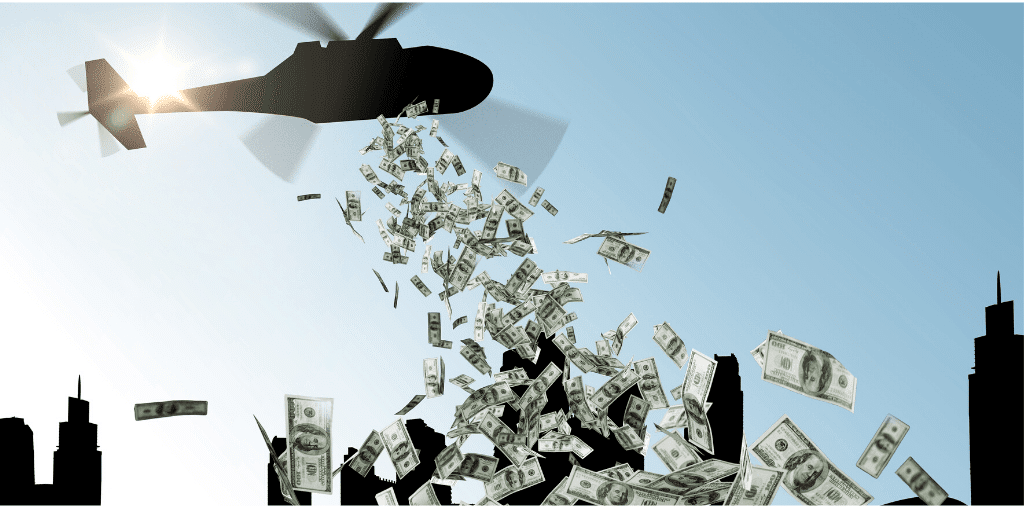 Maybe you don't have millions of dollars to give to all of the worthy causes you see in the world. You can still make a big difference. If you have a nice amount of money saved away for an organization that is near and dear to your heart, there are several ways to maximize your gift. Here, Lynn Stuhr, GBU Advanced Planning Markets Manager, illustrates an example of how life insurance can be used as a way to maximize your gift to an organization and to your family.
Life Insurance as a Gift to Family and Charity
Mary Example, age 60, single and in good health, has $23,000 set aside in her bank account receiving very little interest. Recently, Mary learned how life insurance can be used as a gifting instrument to family and charity. In fact, when Mary discovered all the potential benefits of using life insurance as a gifting tool, the more eager she was to use the idea. Below are the two steps Mary took to take advantage of this simple but very beneficial gifting idea.Step 1: Mary applied for a $50,000 GBU* Single Premium Whole Life** insurance contract with a non-tobacco rate.  On the beneficiary form, Mary named both of her adult children as beneficiaries for 80% of the death benefit, (40% each with survivorship rights for each). Mary also named the GBU Foundation as a third beneficiary for the remaining 20%.
Mary included the GBU Foundation as a beneficiary due to the fact that Mary's daughter had received a GBU Foundation scholarship while attending school. Mary always felt a desire for many years to show appreciation for her daughter's scholarship, but just didn't know how. When Mary learned that she could make better use of her money for herself, leave more money to her children and still support the GBU Foundation too, Mary eagerly completed the application with her GBU agent.
Step 2: When GBU approved Mary's life insurance application, she sent a check to GBU for $22,850 to issue the contract with an initial Death benefit of $50,008.
Below are the multiple benefits of Mary's desires and actions to support her children and the GBU Foundation
•    Mary's policy could earn dividends*** based on current interest rates****.
•    Mary could use her dividends to add more face value to her policy.
•    Mary can see tax-deferred growth***** on her money (bank interest is taxable).
•    Mary retains total ownership of her contract prior to her death.
•    Mary has a revocable right to change beneficiaries at any time prior to her death.
•    Mary will leave income tax free***** death benefits to her children and the GBU Foundation!
•    Mary's $22,850 premium will be converted to a cash value of $23,850 at the end of the policy's first year.
•    Mary can surrender the contract if she is in need of emergency funds and may receive more than her original premium at any time (taxes would be due on any deferred growth, if she were younger the 59 1/2, a penalty may also apply)!
•    Mary can also choose to borrow against cash value without surrendering her contract!
At Mary's passing at age 81, using a non-guarantee projected value of $60,012, Mary could leave gifts of approximately $24,005 to each of her children and $12,002 to the GBU Foundation! That's $37,162 in addition to her original premium of $22,850!
GBU Products are available only in the following states: CT, FL, IL, IN, MD, MI, MN, NJ, OH, PA, WV, and WI.
*GBU Financial Life is a 128-year-old fraternal benefit society domiciled in Pennsylvania. ** Single Premium Whole Life is a permanent life insurance policy under contract form ICC15-LLA in CT, IL, IN, MD, MI, MN, MI, NJ, OH, PA, WV, WI and FL16-LLA in FL underwritten by GBU.***Dividends are not guaranteed. ****GBU interest rates are assessed on a monthly basis and may increase or decrease based on market conditions. ****No statement contained herein shall constitute tax, legal or investment advice. You should consult with a legal or tax professional on any such matters.